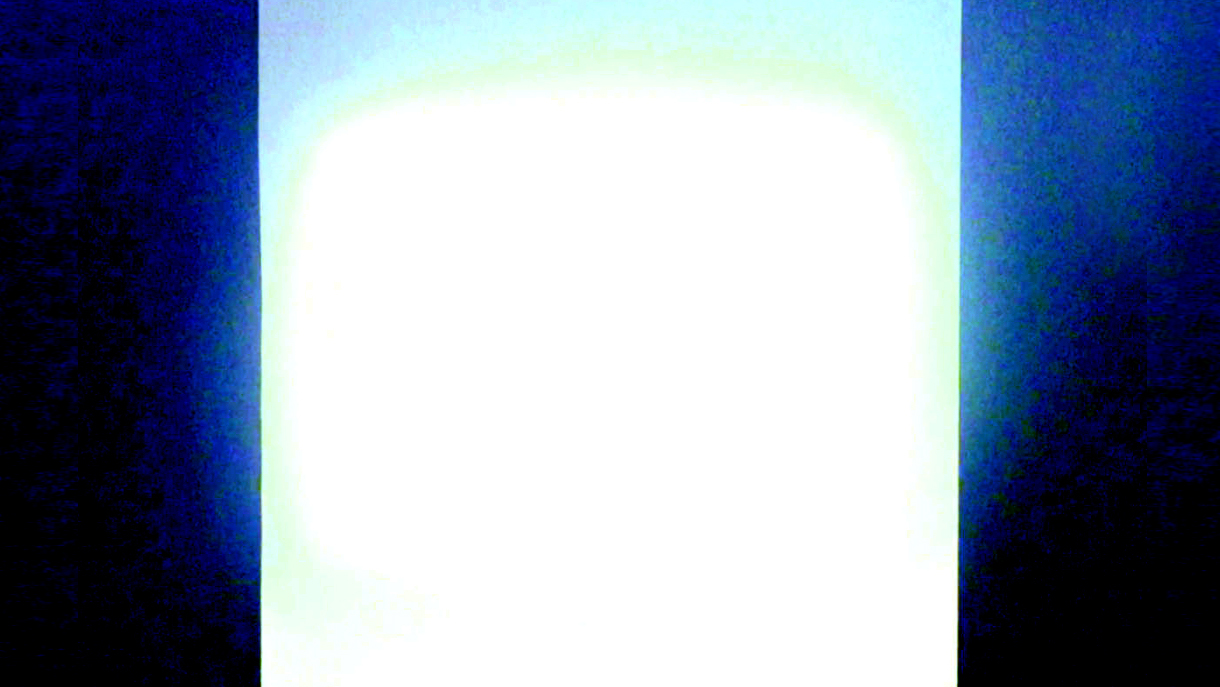 DADA VINCI, Non-happening slideshow, 36 pieces, each 0.05 x 0.05 m, multiplan 0.20 x 0.45 m, and 04:13 min, 50 slides, single-channel movie.
From the postcard, which carries an activity of the journey within itself but remains isolated as a medium, the exhibition continues on to the photograph. The Non-Happening Slideshow is inspired by Ad Reinhardt, who brought more than 12,000 slides from his travels, which he showed to friends as a "Non-Happening" in unexpected combinations. In the exhibition, 36 slides are spread out over the surface of a Multiplane Camera "trick table".
The slides themselves show parts cut from the packaging for Da Vinci brand paintbrushes and the brochure "the golden rule of brush care". (…) From the static slides distributed over the surface, the exhibition moves into a time movement, into the serial connection of the images. The 36 slides, supplemented by 14 empty frames, are shown by an antiquated automatic projector in memory of the old slideshows of art history.
Text excerpt: Stefan Winter, "The Poetry of Syntax, Frank Geßner's Reflection on Audiovisual Media", pp. 338–340, in: FRANK GESSNER, PANORAMAVISION, EARTH SEEN FROM THE STUDIO, 2018