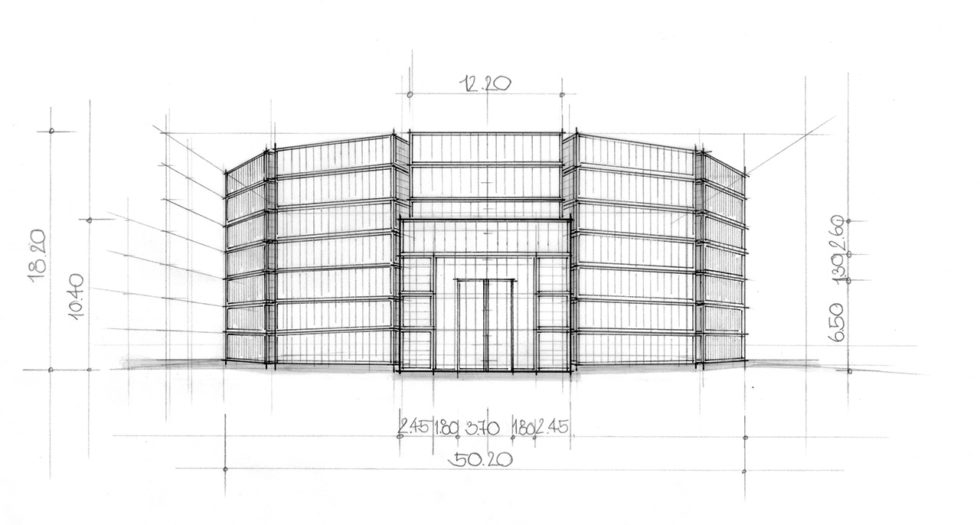 2010
CIRCUS CONTAINER COLLOSEUM, DRAFT
2005-11
ALIAS YEDERBECK, EXPANDED ANIMATION CINEMA
In the framework of POTSDAM 2011 – CITY OF THE FILM, under the fictional pseudonym or heteronym "Paul Yederbeck", Frank Geßner staged the expanded animation project ALIAS YEDERBECK. The polystylistic large-scale cinematographic installation intertwines elements of visual arts with media art and architecture, film, video, animation, and sound in a metafictional performance.
The "auto(author-)constructs" of the painting cycle TESTS SANS FIN and the associated multimedia archive material form the basis of twelve nonlinear panoramatic sequences: Entertainer, Flaneur, Spectator, Actor, Dissolution, Projection, Anima Techne, Transcendental Animation, Happy End, Doppelganger, Reminder, The End (12-channel-movie, 63:00 min) and the artist video QU'EST-CE QUE MONSIEUR TESTE? (single-channel-movie, 26:00 min).
Frank Geßner realized the artistic research project with *ATELIER BERLIN PRODUCTION and was
supported in this hybrid experiment by friends as well as alumni and colleagues at the Film University Babelsberg KONRAD WOLF (formerly HFF "Konrad Wolf" Potsdam-Babelsberg).
Founded and supported by Medienboard Berlin-Brandenburg, Erich Pommer Institut, Stadt Potsdam, Filmmuseum Potsdam, Kulturland Brandenburg, Kunstraum Potsdam, 360° Waschhaus Potsdam, Arri Rental, Taucher Sound Environments, Nipkow Programm, AdSolute Media Monitoring Solutions, cine plus Berlin, rbb Berlin-Brandenburg, Re:Voir Paris.
More information: www.testefoundation.org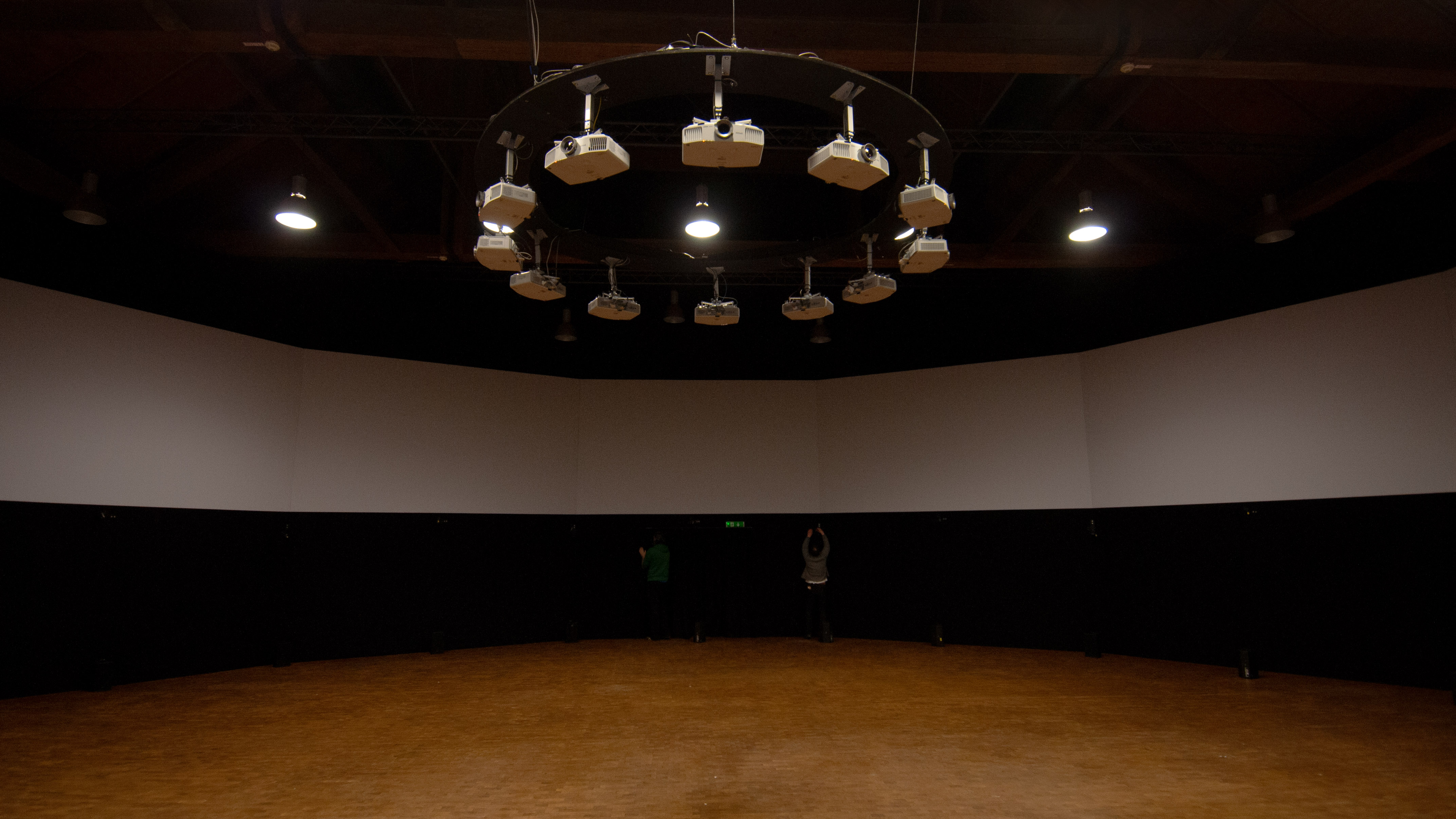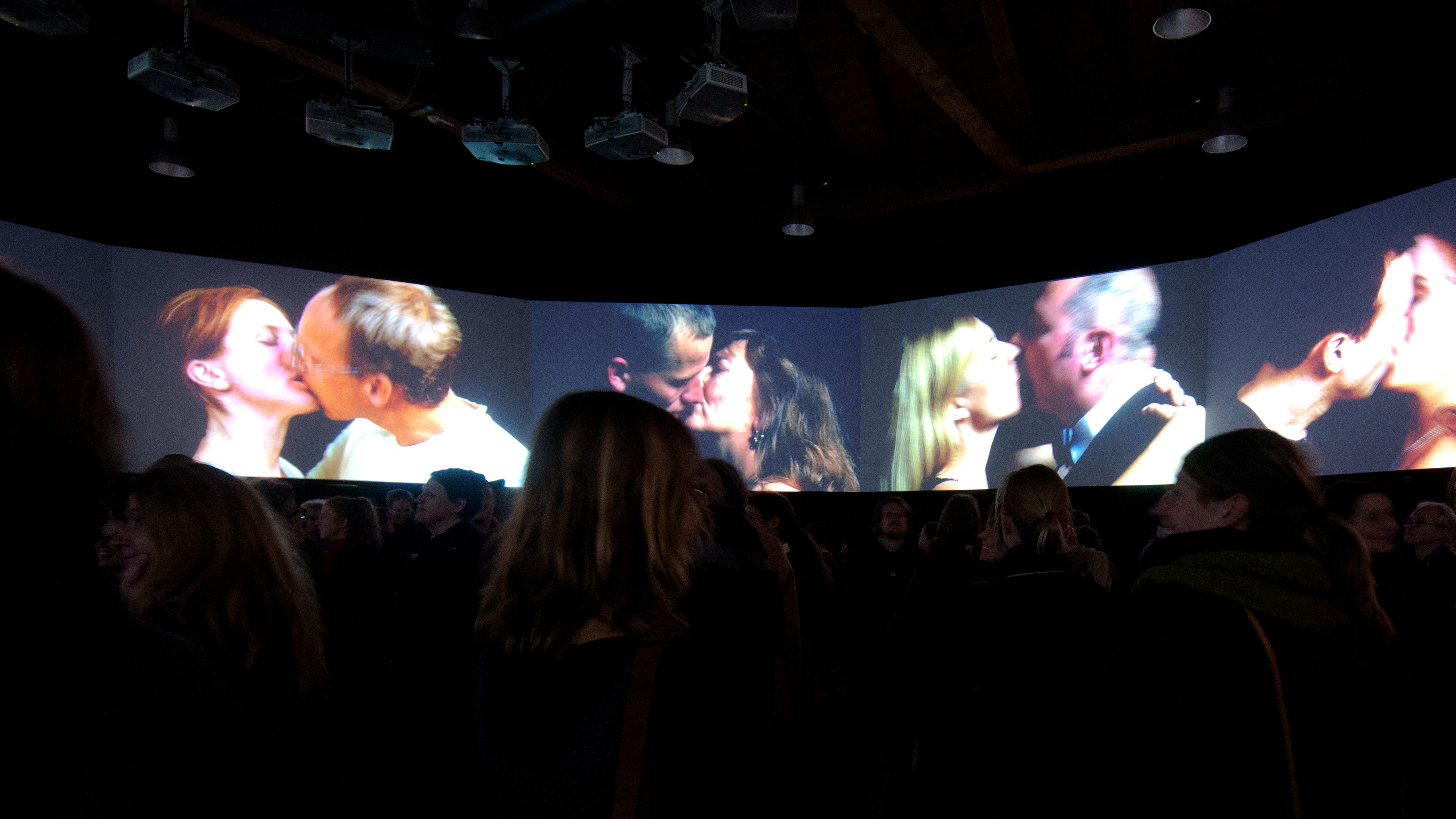 ALIAS YEDERBECK, EXPANDED ANIMATION CINEMA, PREMIERE KUNSTRAUM & SCHINKELHALLE POTSDAM, GERMANY (December 04, 2011)
12-channel-movie, wave-field-synthesis, 63:00 min, projection screen, W 55.80 m x H 2.80 m, cinematographic installation, D 17.40 m x H 5.90 m, and multimedia exhibition
ALIAS YEDERBECK, DOCUMENTATION FOOTAGE, single-channel movie, 16:34 min, 2011/12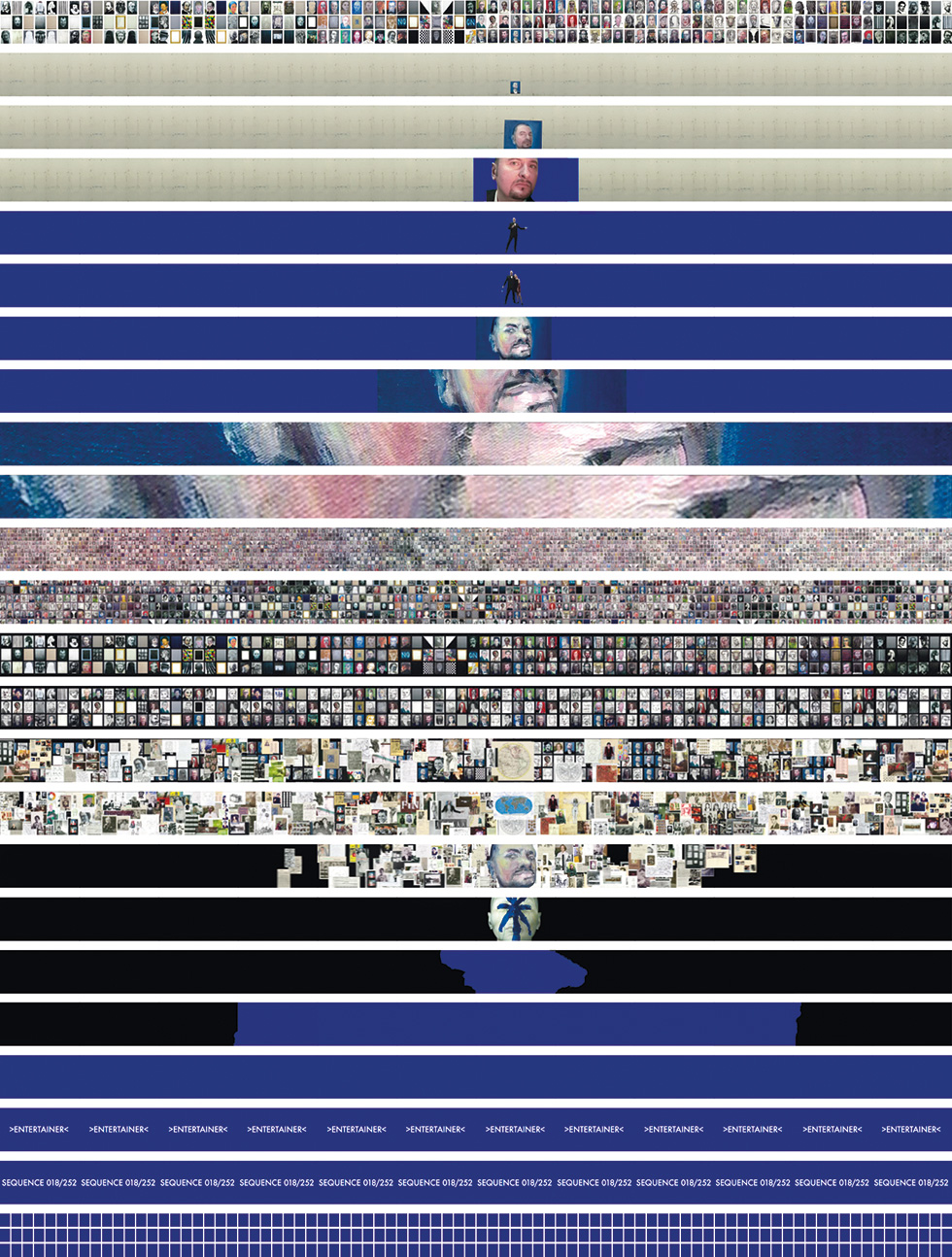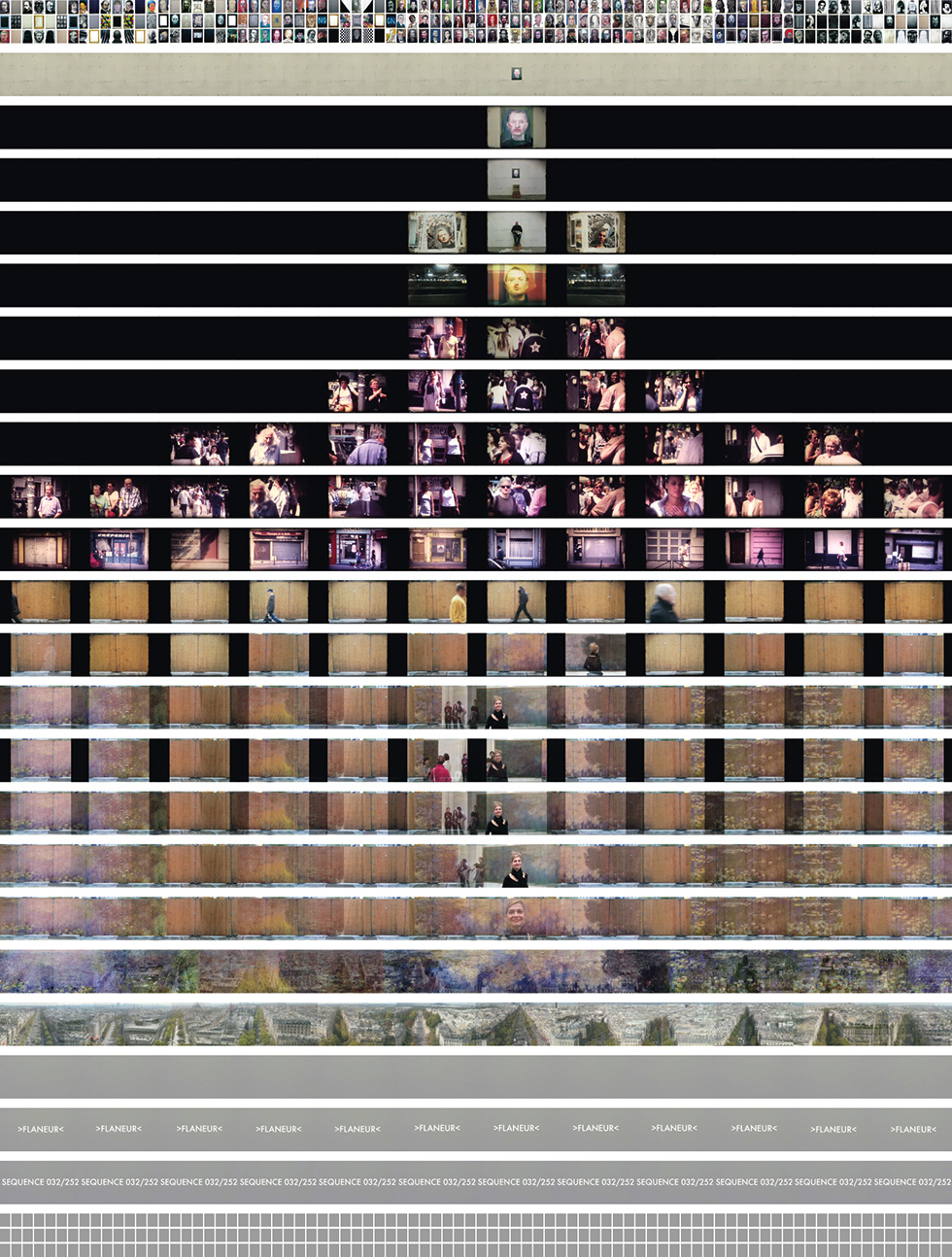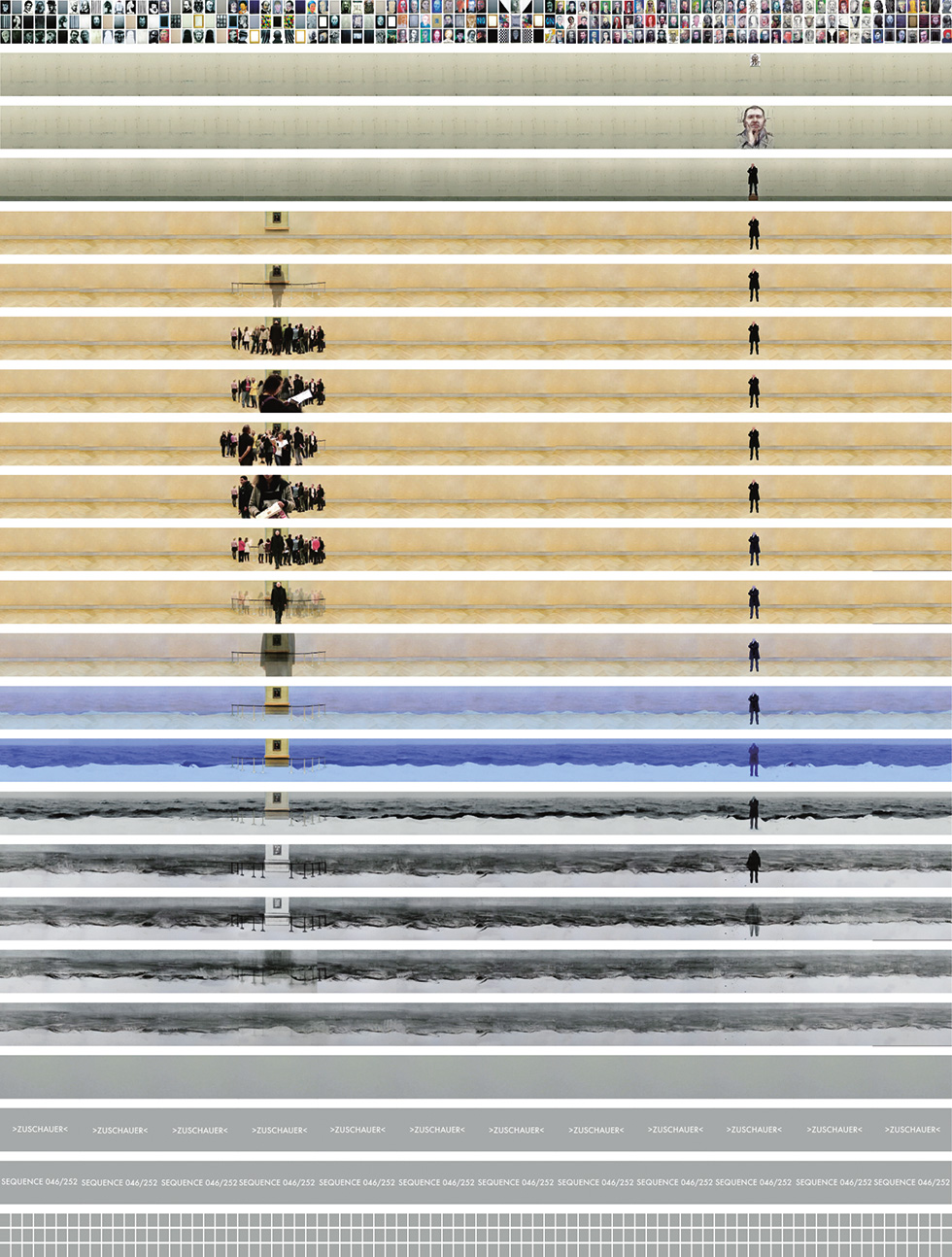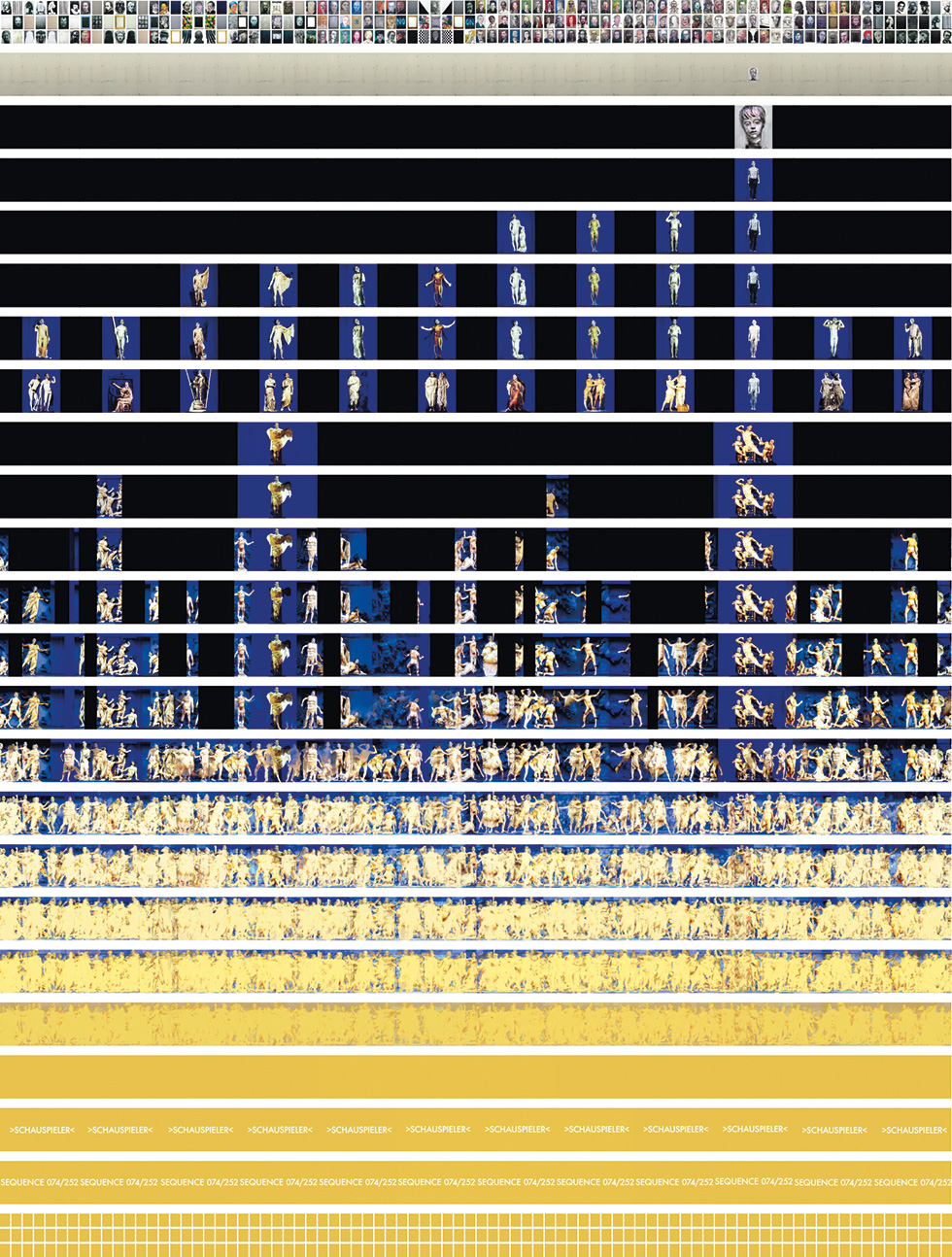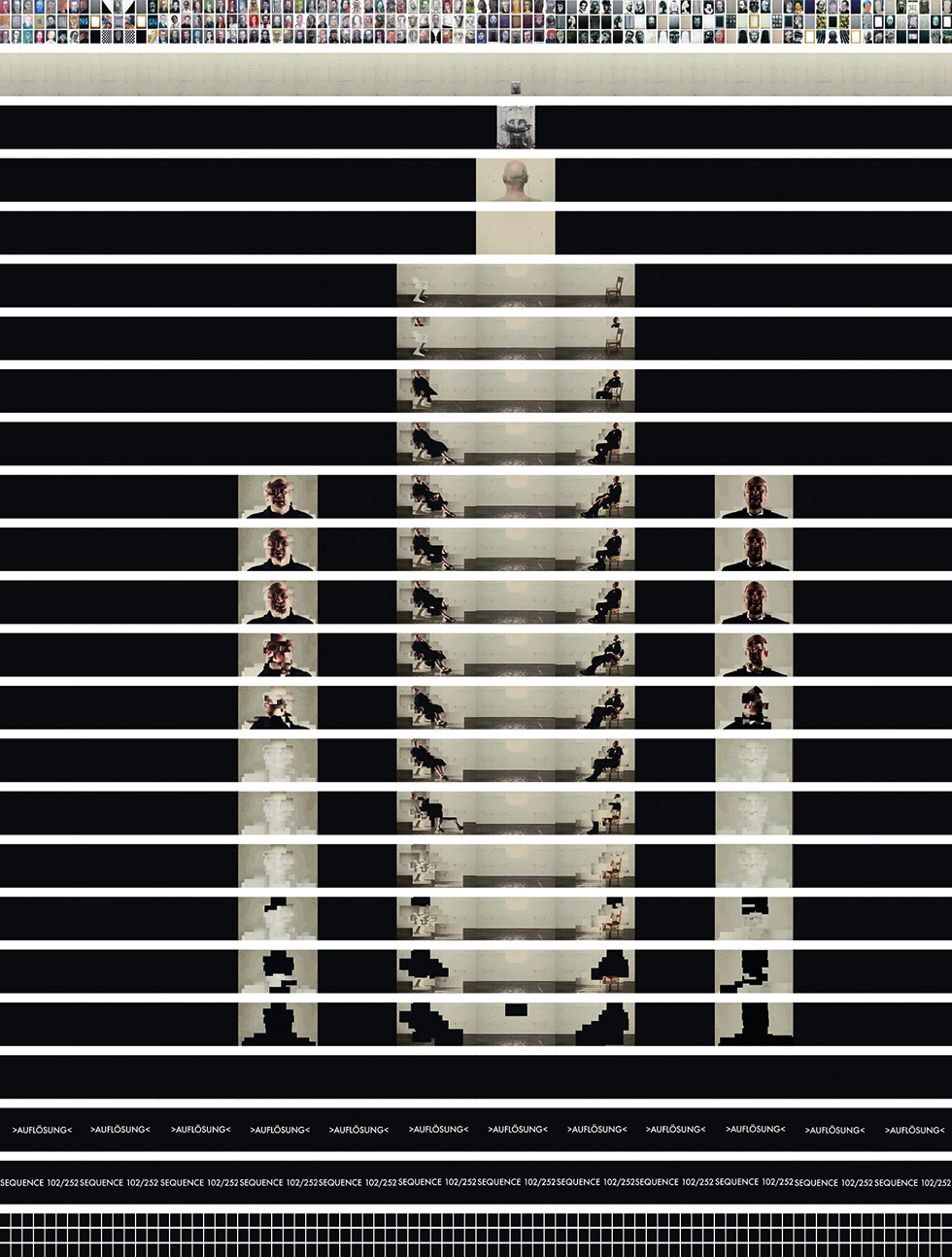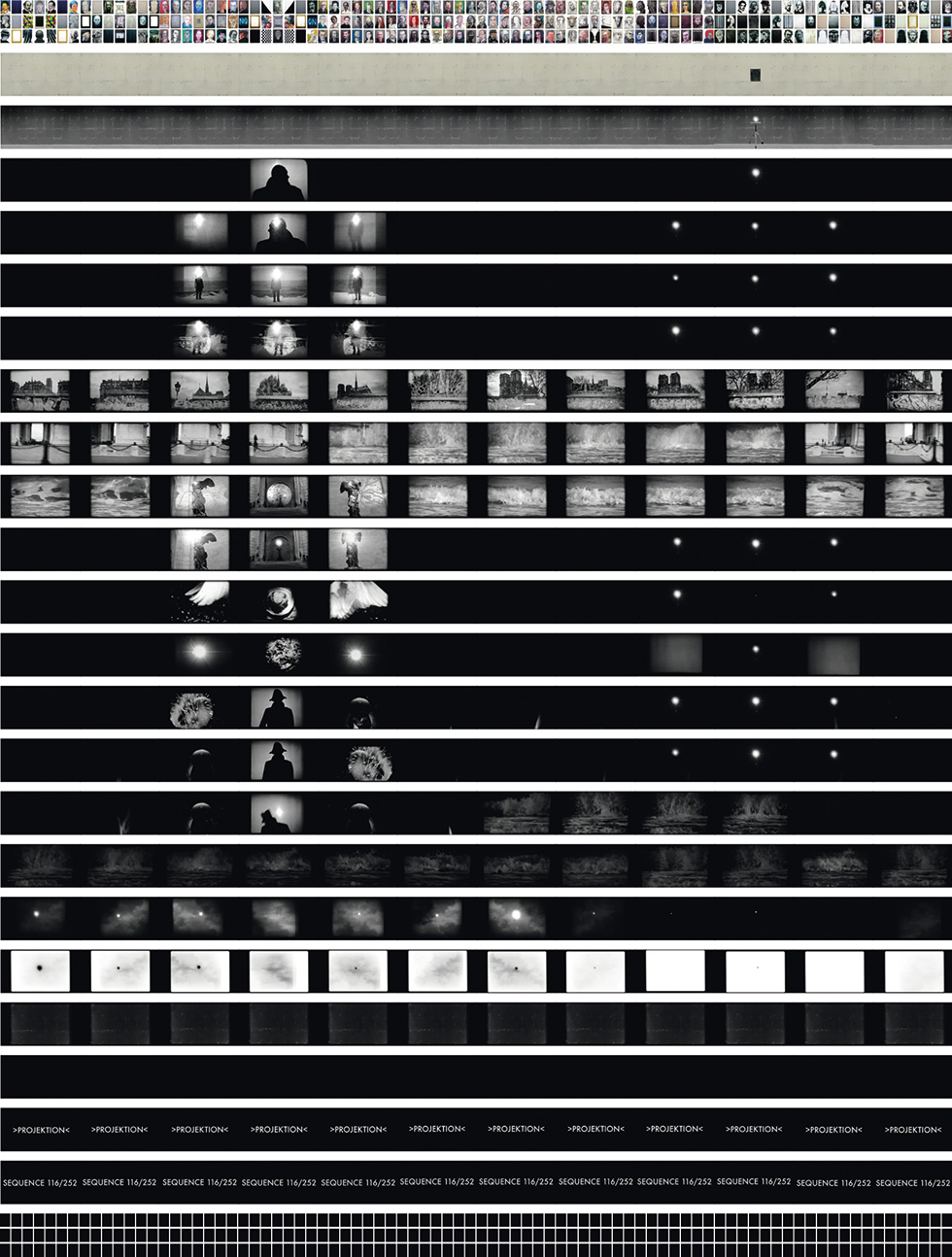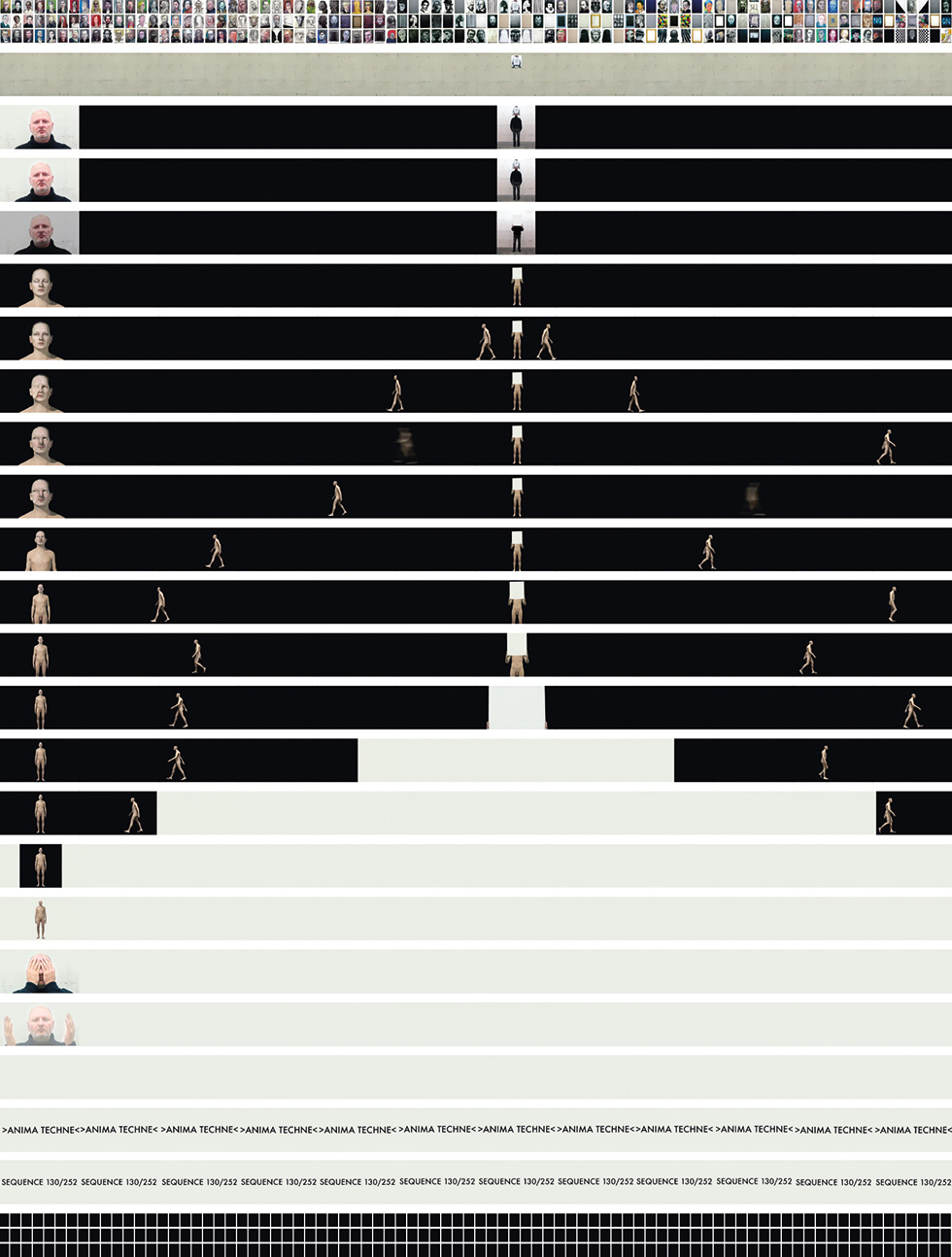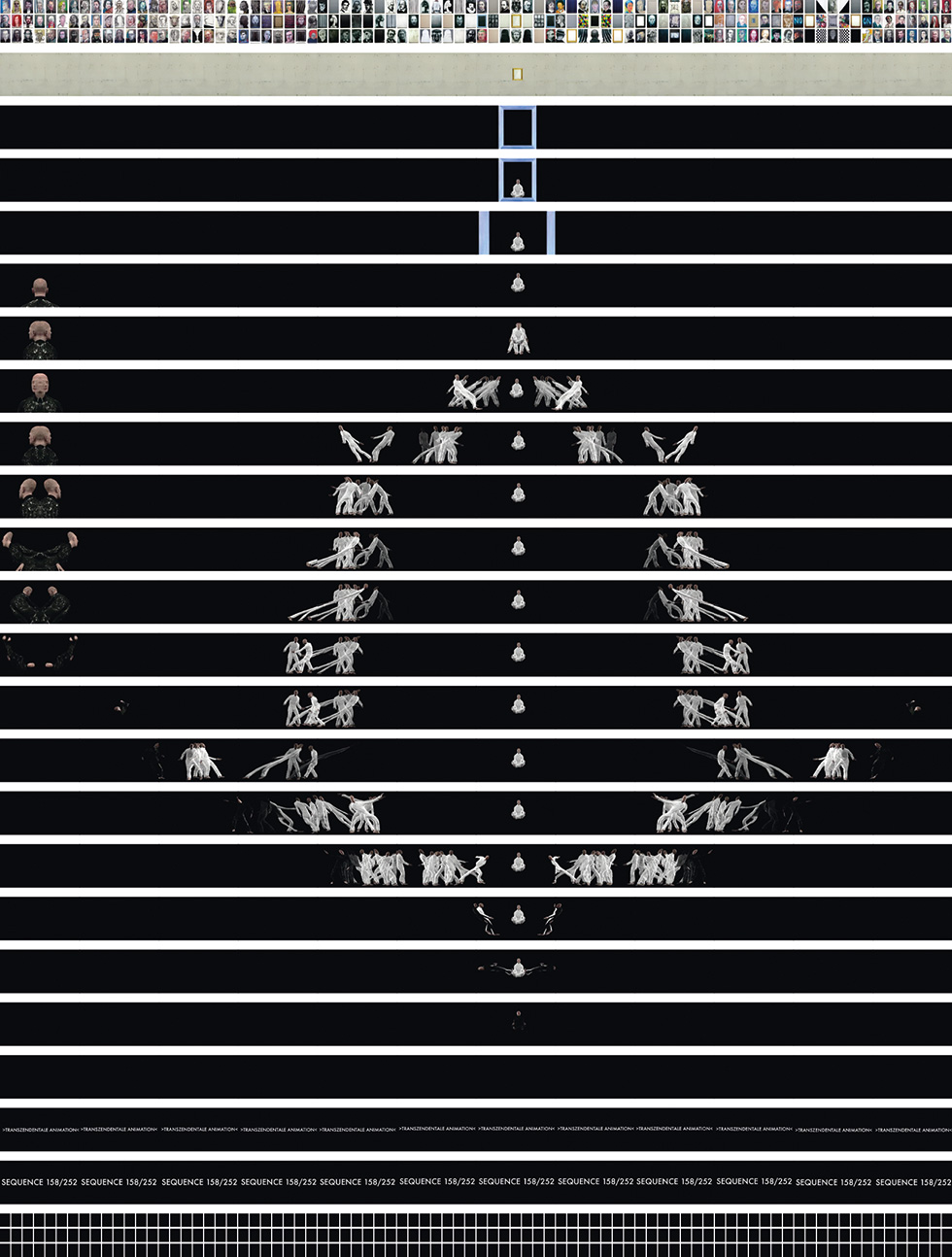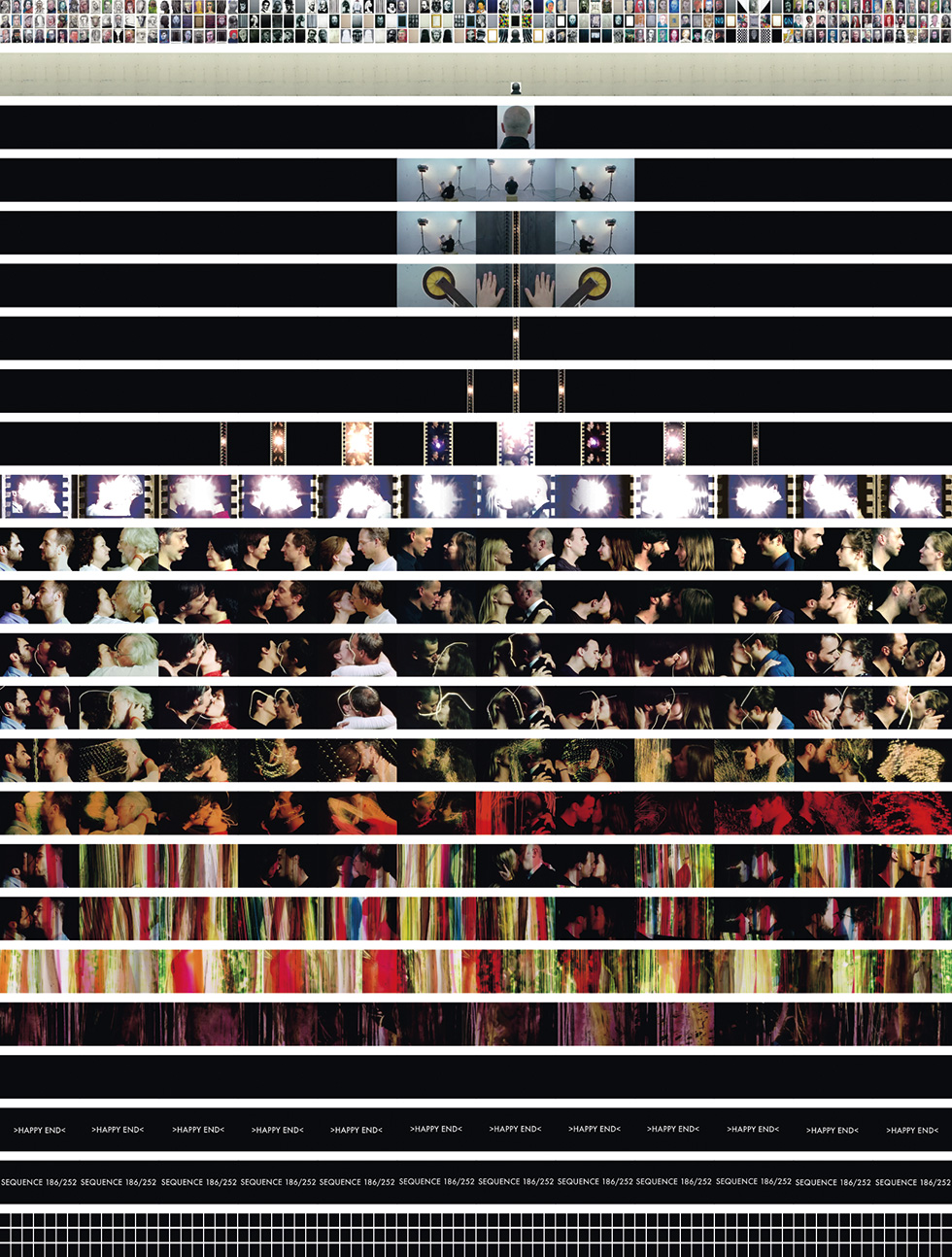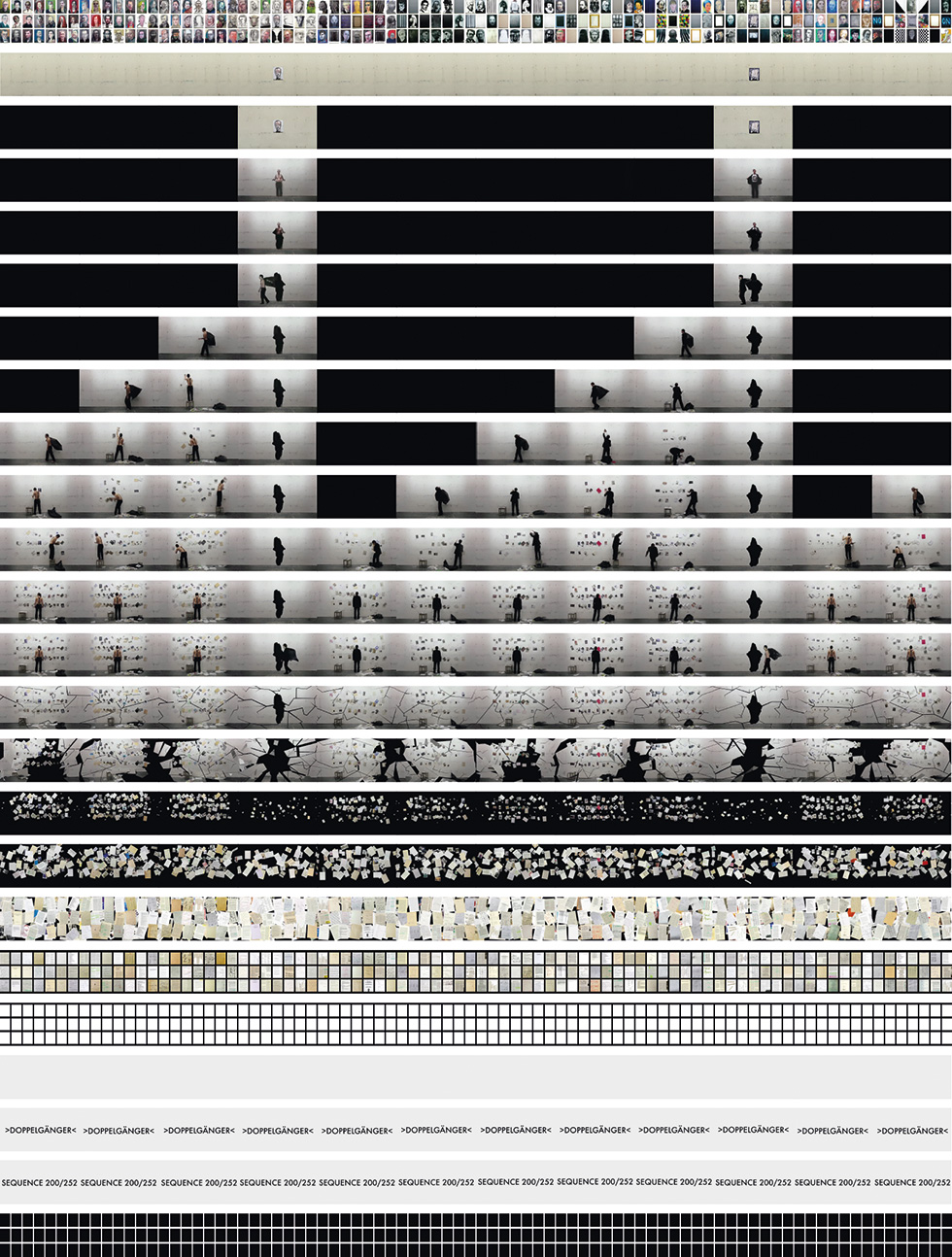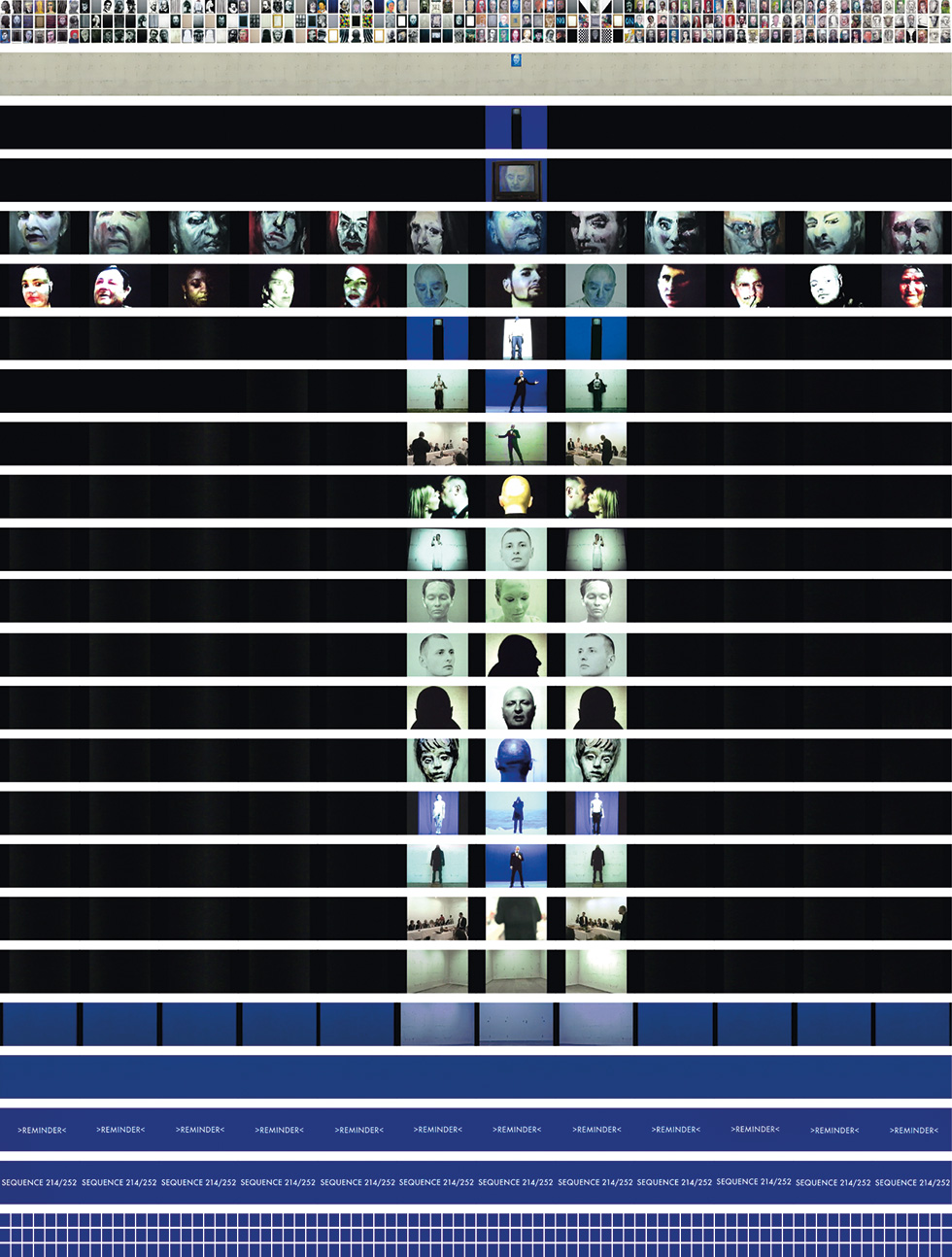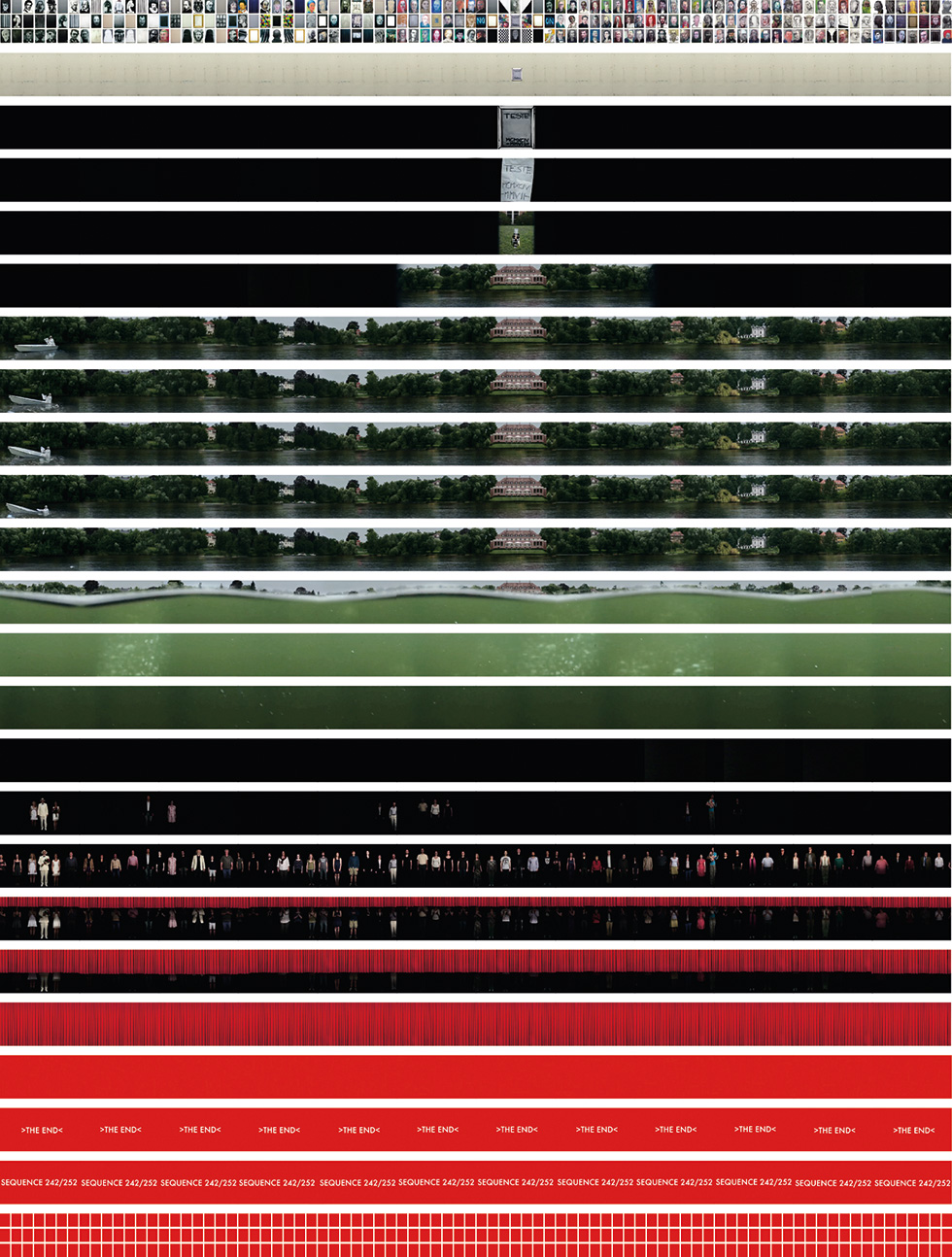 ALIAS YEDERBECK
Entertainer – Flaneur – Spectators – Actors – Dissolution – Projection – Anima Techne – Transcendental Animation – Happy End – Doppelgänger – Reminder – The End, 12 panoramic sequences, 12 screens processing, cinematographic installation, 12-channel-movie, 63:00 min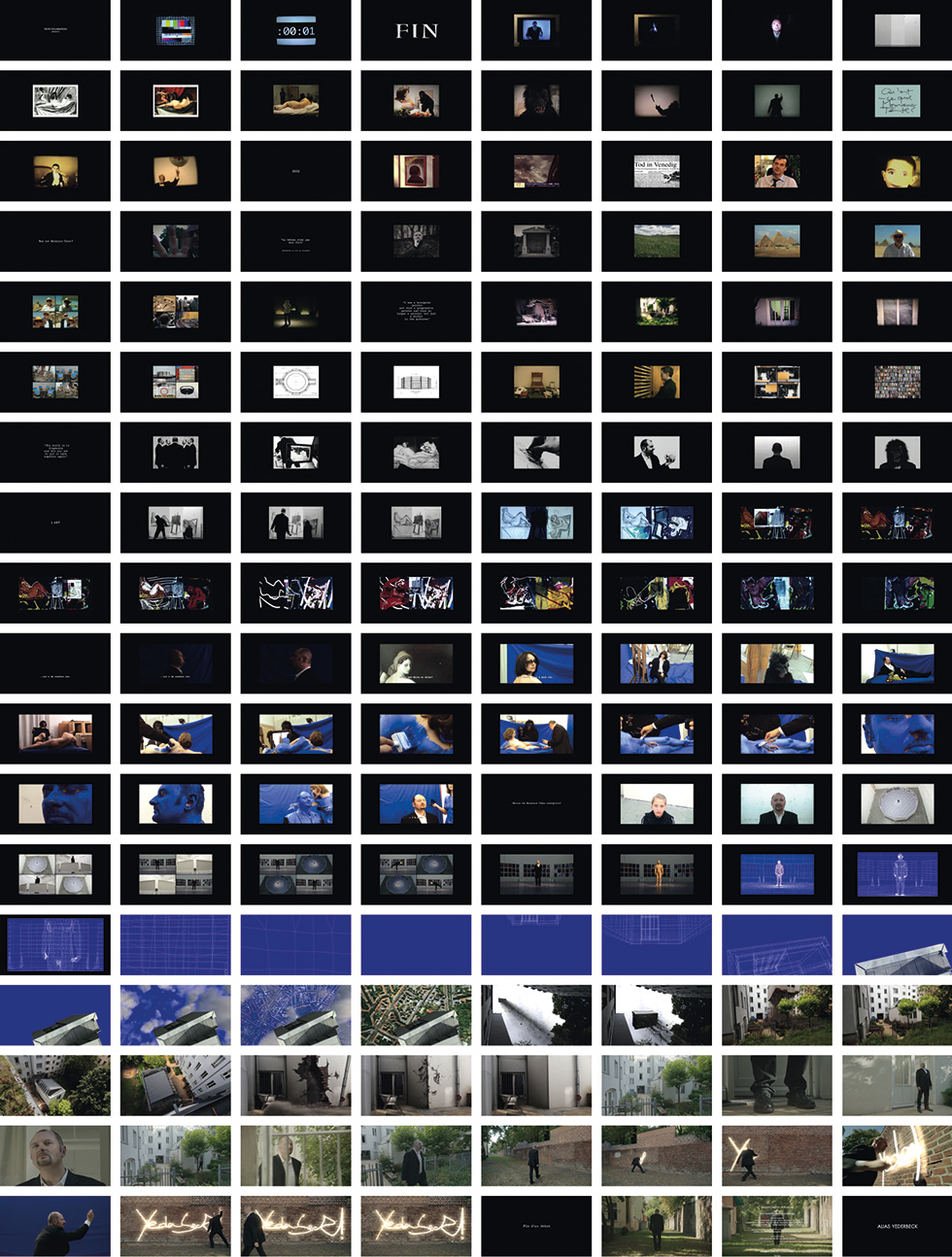 QU'EST-CE QUE MONSIEUR TESTE?
Single-channel-movie, 26:00 min
TESTE FOUNDATION CREDITS:
www.testefoundation.org/credits/